my blog
1

---

apply renewal of e-medhabruti
E-admisson +2 application form apply online
Department of Higher Education
E - SCHOLARSHIP

Note:-This site is not under govt. authorization
to visit govt. site visit http://65.19.149.177/
Candidate are required to submit the application for the scholarship awarded by state government ON-LINE and obtain the print out, put their signature and submit the same in the office of the principal of the concerned college along with necessary documents ,Where required. Principals are required to cross check the computer generated application form (with bar code) and countersign the application.
Junior merit:- Rs. 3,000/- (for 10,000 students)
senior merit:- Rs. 5,000/- (for 3,000 students)
P.G merit:- Rs. 10,000/- (for 1,000 students)
proffesional/ technical merit:- Rs. 10,000/- (for 1,000 students)
ELIGIBILITY
#1. The eligibility criteria for scholarship is being relaxed from 70% to 60%.
#2. 50% reservation has been made for the girl students at junior merit, senior merit and P.G merit scholarship.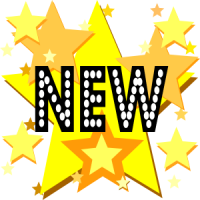 For renewal of scholarship , the college will send the list through the e-Space in SAMS Resource center.
N.B:- Applicants have to be very careful and correctly give their bank account information . If selected, the scholarship amount can be directly transfered to his/her account through RTGS/NEFT .
MAIL ME AT- dibyaprakash89@gmail.com
or text me on www.facebook.com/dibyaprakash.mohanty

ADMIN : Dibya prakash Mohanty,centurion university of technology and management, ODISHA
or contact 155335 or 7381033140( official gov. Of odisha 10.00 A.M TO 5.00 P.M )